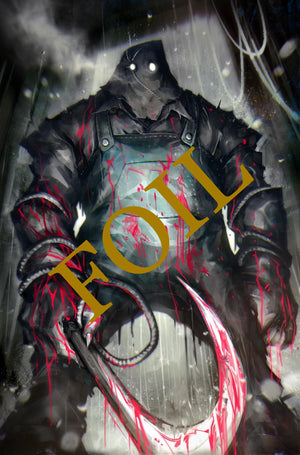 Exchange Collectibles
Curse of Cleaver County #1 Ivan Tao Foil Virgin
Curse of Cleaver County #1 Ivan Tao Foil Virgin
Foil Virgin Limited to 100 Copies
Source Point Press
(W) Garrett Gunn
(A) Kit Wallis
(CA) Ivan Tao
Set in the one of the deadliest fictional locations in the world, the Curse of Cleaver County is an ongoing anthology series that follows some of the most grotesque, gruesome, and gore-fueled killers as they haunt, horrify, and harrow the peaceful residents!
THIS ISSUE: The Hooked Horror of Harlow begins here!
Jennifer Harlow heads home to celebrate the sale of her fathers business. But dark secrets from Port Harlow's past are about to RESURFACE that threaten everything her family's built over the last 150 years.