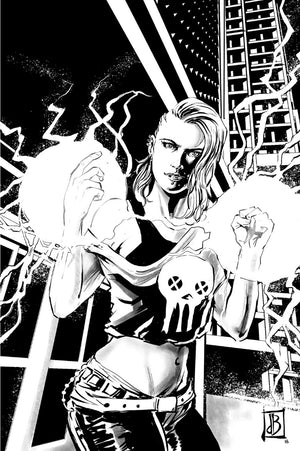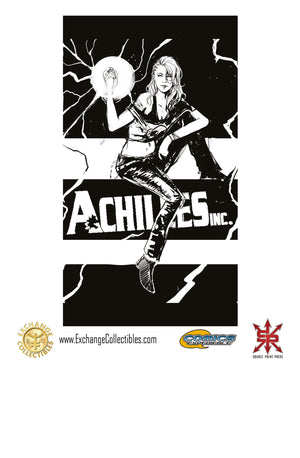 Exchange Collectibles
Achilles Inc #2 Silvio DB B&W Variant
$49
Achillies Inc # 2 Silvio DB B&W Variant 


Limited edition only 25 copies printed.
Featuring the unused concept sketch by Silvio DB on the rear cover.
Each book will be sealed with a numbered hologram security sticker in a Mylar with a clear backing board and a certificate.
Each comic is limited to 25 copies and will come with an individually numbered certificate of authenticity. 
20 books will be raw, and 5 books will be CGC 9.8's. The 1st 5 Certificates will be CGC 9.8's
Firmly on Power Corps' radar, Ransom and his team have their backs to the wall. They know it's only a matter of time before they're tracked down and eliminated. Achilles Inc has a slim chance of survival, but there's still a chance. If they're to live, they're going to need to discover Power Corps' secrets, a way through their defensive network, and come up with an ace in the hole. All tall orders when you're being hunted by an army of supermen.
Shipping only to US and Canada.
CGC graded books ship USPS Priority.
Raw books ship USPS Priority legal Flat Rate
Single raw books ship USPS First Class