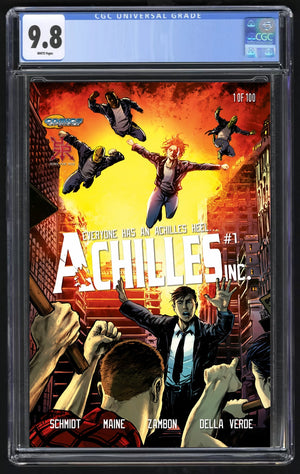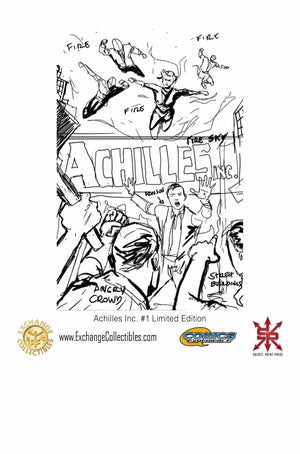 Exchange Collectibles
Achilles Inc #1 Silvio DB Trade Dress CGC 9.8
Limited edition only 100 copies printed.
Featuring Silvio DB's original concept sketch on the rear cover.
Each book will be sealed with a numbered hologram security sticker in a Mylar with a clear backing board and a certificate.
Each comic is limited to 100 copies and will come with an individually numbered certificate of authenticity. 
85 books will be raw, and 15 books will be CGC 9.8's. The 1st 15 Certificates will be CGC 9.8's
Ten years ago, a sliver of the world's population was granted super powers in an instant. Since then, these "Boosters" have turned the planets socio-economic systems on their ear. Instead of dressing up in colorful costumes and beating each other up, they formed a union - called Power Corps - and replaced the blue collar workforces across the globe. That's where Ransom and his Achilles Incorporated team come in. 
Shipping only to US and Canada.
CGC graded books ship USPS Priority.
Raw books ship USPS Priority legal Flat Rate
Single raw books ship USPS First Class