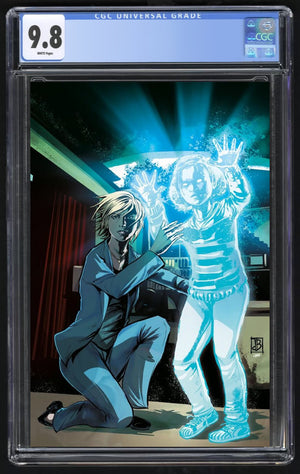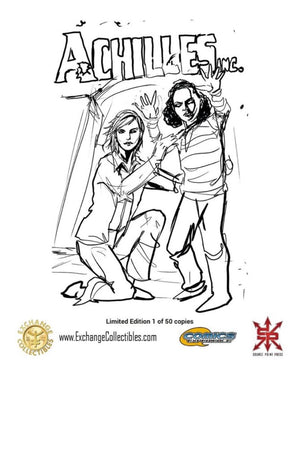 Exchange Collectibles
Achillies Inc # 4 Silvio DB Virgin Variant CGC 9.8
Achillies Inc # 4 Silvio DB Virgin Variant CGC 9.8
Limited edition only 50 copies printed.
Featuring Silvio DB's original concept sketch on the rear cover.
Please allow approximately 10 weeks for CGC 9.8's. It's convention season and CGC is running slightly behind. We do not fast track our submissions in order to save you money. Honestly fast track on Prescreened 9.8's doesn't save much time. Please be patient and feel free to message us for updates.
Each book will be sealed with a numbered hologram security sticker in a CGC Mylar with a certificate.
Each comic is limited to 50 copies and will come with an individually numbered certificate of authenticity.
40 books will be raw, and 10 books will be CGC 9.8's. The 1st 10 Certificates will be CGC 9.8's
Achilles, Inc. is down but not out! Power Corps has found them, holed up on a ranch in upstate New York. Boom! Boom! Boom! Achilles' crew is surrounded. Ransom is reunited with his ex-wife and daughter, knowing they're all going to die. And that's when Ransom walks out onto the ranch and comes face to face with Rice - the head of Power Corps. If ever there was a time to play an ace, this was it... But what could it be? 
Shipping only to US and Canada.
CGC graded books ship USPS Priority.
Raw books ship USPS Priority legal Flat Rate
Single raw books ship USPS First Class