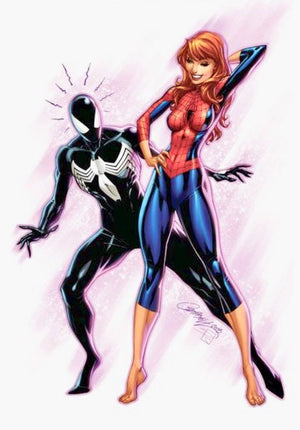 Exchange Collectibles
AMAZING SPIDER-MAN #2 J SCOTT CAMPBELL 1:25 VARIANT
PRE SCREENED FOR 9.6 OR BETTER CONDITION BASED UPON CGC STANDARDS! 
AMAZING SPIDER-MAN #2 CAMPBELL 1:25 VARIANT
This happens to be our favorite cover of all the ASM 2's I've seen so far.
Expect to have your book about 3 weeks after release. Figure around the middle to end of August to have your book in hand.
RELEASE 7/25/2018
Writer Nick Spencer
Art Ryan Ottley
Cover J. Scott Campbell
"An alien invasion attacks New York City and the only one who can stop it is…Spider-Man?! But that's far from all you'll find here—a revelation from the past puts Peter Parker's job, relationships, and whole life in jeopardy! And if even that'snot enough, you'll see a new roommate, new love interests, and a new villain! 
At Exchange Collectibles we pride ourselves on our shipping methods and expertise.

Shipping only to US and Canada.

CGC graded books ship USPS Priority.

Raw books ship USPS Priority legal Flat Rate

Single raw books ship USPS First Class