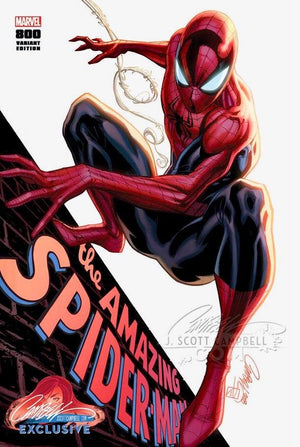 Exchange Collectibles
Amazing Spider-Man 800 Campbell Cover "A" Spider-Man
This Listing is for the 1 book cover "A"
J Scott Campbell Amazing Spider-Man 800
Sold out in 7 minuets. Get yours now before prices shoot up.
Cover A: Spider-Man , limited to 2,300 copies
Shipping only to US and Canada. I know how to ship CGC graded and Raw comics so that they don't get damaged. I am using calculated shipping for Priority USPS. Sometimes it is wrong if you think shipping is too much message me before you pay and we can look at it. If it seems ok then just pay. Shipping to Canada will be expensive it has to go USPS 1st class registered to satisfy PayPal's signature requirements. Message me if you want a quote If you want different shipping options we can discuss before you pay and I can revise the invoice.