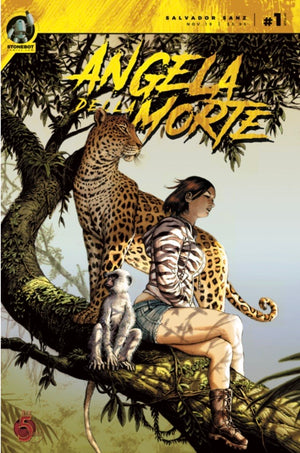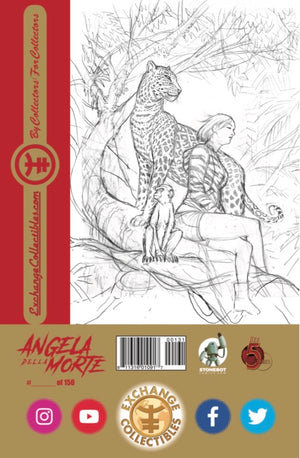 Exchange Collectibles
Angela Della Morte #1 Trade Dress
Angela Della Morte #1 Trade Dress
Limited Edition only 150 copies will be printed. Features art by Salvador Sanz and includes his original concept sketch on the back cover.
Each book will be sealed with a numbered hologram security sticker in a Mylar with a clear backing board and a certificate.
Each comic is limited to 150 copies and will come with an individually numbered certificate of authenticity.
130 books will be raw, and 20 books will be CGC 9.8's. The 1st 20 Certificates will be CGC 9.8's.
(W) Salvador Sanz (A) Salvador Sanz
(CA) Salvador Sanz
Angela Della Morte works for Dr. Sibelius, the most brilliant mind of the century. Using a new technology, Sibelius Labs are capable of separate soul from body. Using this tech Angela's soul can get into other dead host and take control of their bodies in undercover missions. But as the souls travels the void to get into their new receptacles, they must elude a tenebrous lifeform. This creature feeds with the substance of which the soul is made. It is the most dangerous predator in this new ecosystem, and its name is: Death.