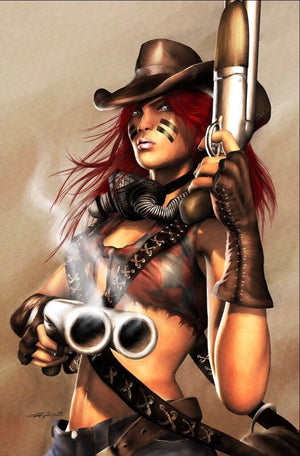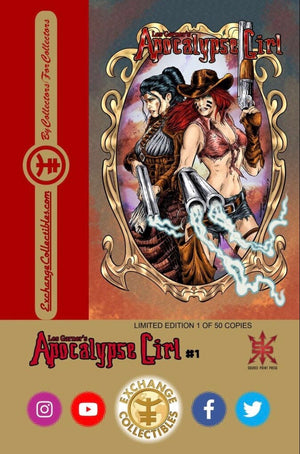 Exchange Collectibles
Apocalypse Girl #1 Virgin
Apocalypse Girl #1 Virgin
Limited to 50 Copies
Each book will be sealed with a numbered hologram security sticker in a Mylar with a clear backing board and a certificate.
Each comic is limited to 50 copies and will come with an individually numbered certificate of authenticity.
35 books will be raw, and 15 books will be CGC 9.8's. The 1st 15 Certificates will be CGC 9.8's.
(W) Les Garner
(A) Les Garner
(CA) Les Garner
Upon returning from the makeshift foxhole, Anna finds her father's tattered body, ripped apart in a manner she recognizes to be the work of creatures he referred to as "hunter-fiends", thrusting her into the position of now having to fend for herself while balancing the lifelong lessons from Papa with her own desire for retribution.