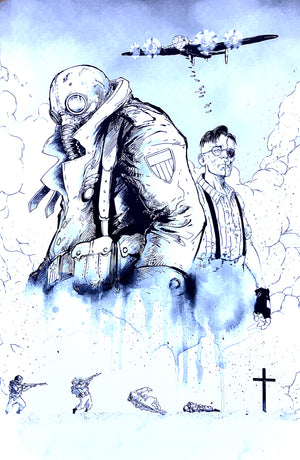 Exchange Collectibles
Broken Gargoyles #1 Stan Yak B&W
Broken Gargoyles #1 Stan Yak B&W 
Limited to 25 Copies
Each book will be sealed with a numbered hologram security sticker in a Mylar with a clear backing board and a certificate.
Each comic is limited to 25 copies and will come with an individually numbered certificate of authenticity.
19 books will be raw, and 6 books will be CGC 9.8's. The 1st 6 Certificates will be CGC 9.8's.
(W) Bob Salley
(A) Stan Yak
Source Point Press Release 9/02/20
Synopsis:
In this Dieselpunk post-WWI mini-series, two men come home from the war scarred and forgotten. One man is looking for redemption as the other looks for revenge. Both are on a collision course toward each other and nothing can stop them.