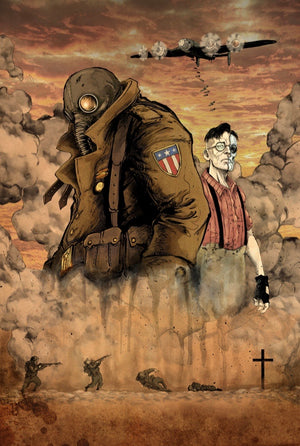 Exchange Collectibles
Broken Gargoyles #1 Stan Yak Virgin
Broken Gargoyles #1 Stan Yak Virgin
Limited to 50 Copies
Each book will be sealed with a numbered hologram security sticker in a Mylar with a clear backing board and a certificate.
Each comic is limited to 50 copies and will come with an individually numbered certificate of authenticity.
40 books will be raw, and 10 books will be CGC 9.8's. The 1st 10 Certificates will be CGC 9.8's.
(W) Bob Salley
(A) Stan Yak
Source Point Press Release 9/02/20
Synopsis:
In this Dieselpunk post-WWI mini-series, two men come home from the war scarred and forgotten. One man is looking for redemption as the other looks for revenge. Both are on a collision course toward each other and nothing can stop them.