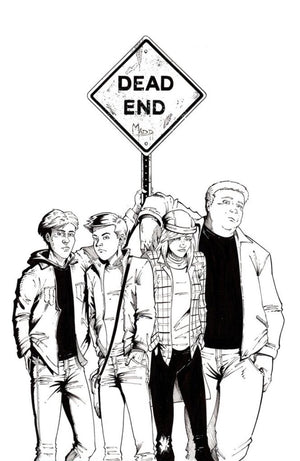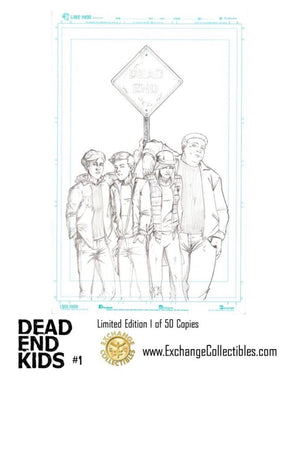 Exchange Collectibles
Dead End Kids 1 B&W Virgin
Limited edition only 50 copies printed.
Featuring Original pencils on the rear cover.
Each book will be sealed with a numbered hologram security sticker in a Mylar with a clear backing board and a certificate.
Each comic is limited to 50 copies and will come with an individually numbered certificate of authenticity.
40 books will be raw, and 10 books will be CGC 9.8's. The 1st 10 Certificates will be CGC 9.8's
It's 1999. Ben, Murphy, Tank, and Amanda are four screwed-up kids from broken homes... but they have had each other. When Ben is murdered, Murphy and his friends set out to find who killed him and find themselves in the cross-hairs! Dead End Kids is a dark coming-of-age murder mystery set in the '90s, from the creative team behind 2018's critically acclaimed Grief.