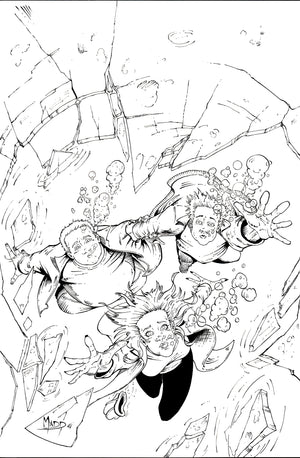 Exchange Collectibles
Dead End Kids 3 B&W
Limited edition only 50 copies printed.
Featuring Original pencils on the rear cover.
Each book will be sealed with a numbered hologram security sticker in a Mylar with a clear backing board and a certificate.
Each comic is limited to 50 copies and will come with an individually numbered certificate of authenticity.
40 books will be raw, and 10 books will be CGC 9.8's. The 1st 10 Certificates will be CGC 9.8's
It's the end of the road and Murphy's out for blood. Who lives? Who dies? And who killed Ben? It's the final chapter of this unrelenting story about childhood, murder, and revenge as only series creators Frank Gogol, Nenad Cviticanin, and Sean Rinehart could tell it. And it won't end how you think!