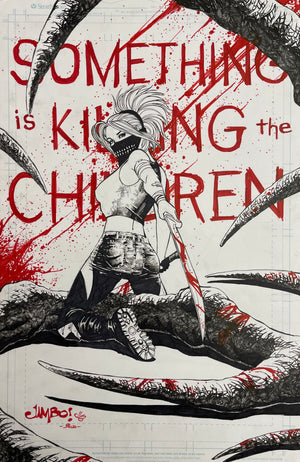 Exchange Collectibles
Erica Slaughter "Something" by Jimbo Salgado 2021
Erica Slaughter "Something" by Jimbo Salgado 2021
I this is Jimbo's first Something is Killing the Children piece with the hand created title.
11" x 17" 


Mixed Media
Pencils Ink and Marker.
All art ships sealed in a mylar with a certificate of authenticity and security sticker.
The art is then placed inside a 12" x 18" top loader for added protection.