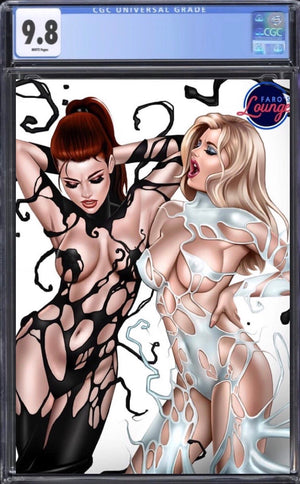 Exchange Collectibles
Faro's Lounge MJ & Gwen Stacy Symboite Cosplay Trade Dress CGC 9.8
Faro's Lounge MJ & Gwen Stacy Symboite Cosplay Trade Dress CGC 9.8
Featuring art bu Keith Garvey
This is the nice version.
These books are extremely limited. We are hearing print runs of 150-200 copies. Once we have a definite print run we will update the description. Either way once these are gone they will be difficult to find. 


Please allow approximately 10 weeks from time of your order for CGC 9.8's. With all of the shutdowns CGC is running slightly behind and could possibly be forced to temporarily shutdown. We do not fast track our submissions in order to save you money. Honestly fast track on Prescreened 9.8's doesn't save much time. Please be patient and feel free to message us for updates.