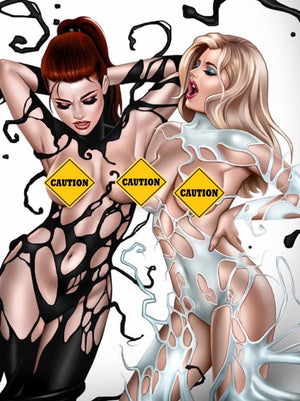 Exchange Collectibles
Faro's Lounge MJ & Gwen Stacy Symboite Cosplay Virgin
Faro's Lounge MJ & Gwen Stacy Symboite Cosplay Virgin
Featuring art by Keith Garvey 
This is the Naughty version of the book. 
we have digitally censored it with caution signs. 
The book will not have caution signs.
These books are extremely limited. We are hearing print runs of 150-200 copies. Once we have a definite print run we will update the description. Either way once these are gone they will be difficult to find.