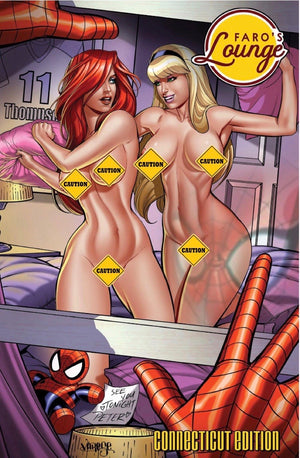 Exchange Collectibles
Faro's Lounge Pillow Fight MJ & Gwen
Faro's Lounge Pillow Fight MJ & Gwen

Featuring art by Varese 
This is the Naughty version of the book. 
we have digitally censored it with caution signs. 
The book will not have caution signs.
Please allow approximately 10 weeks from your order date on CGC 9.8's. With all of the shutdowns CGC is running slightly behind and could possibly be forced to temporarily shutdown. We do not fast track our submissions in order to save you money. Honestly fast track on Prescreened 9.8's doesn't save much time. Please be patient and feel free to message us for updates.