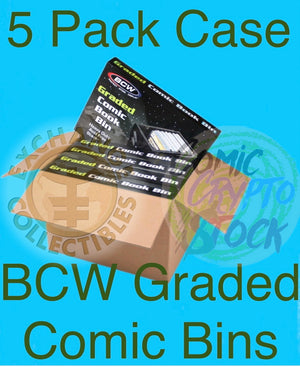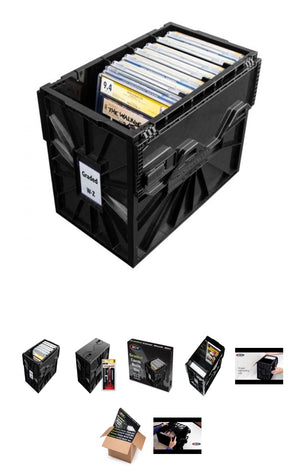 Exchange Collectibles
Five Pack of BCW graded comic storage bins.
Five Pack of BCW graded comic storage bins.
Shipping outside the Continental United States will require an additional shipping charge.
BCW Graded Comic Plastic Storage Bin
Exchange Collectibles is an authorized BCW Dealer.
Heavy duty, acid-free plastic
Stack up to six high
Includes one black graded bin divider for each box.
Interior Dimensions (WxHxL):
8 3/4 x 13 1/4 x 15 1/2
Exterior Dimensions (WxHxL):
10 7/8 x 14 1/4 x 16 1/2
BCW Supplies can not be discounted
This 5 pack of comic storage boxes is drop shipped from BCW. We are not able to combine shipping with any of our other items. Please place separate orders for BCW supplies and any other items we sell. We are offering these to you at the lowest price anywhere on the internet.

The BCW Graded Comic Bin is a heavy duty comic box made from acid-free, reinforced, snap-together panels. The Graded Comic Bin holds about 30 graded and slabbed comics and includes a movable partition that helps stand up your growing stack of comic books. Identification slots on the ends help you mark your boxes with either an index card or a toploading card holder. The lid panels feature sliding locks for added security.