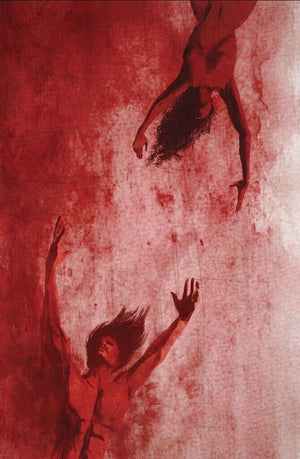 Exchange Collectibles
Goth Young Lovers at War Virgin
Goth Young Lovers at War Virgin


LTD 50 Copies
Each book will be sealed with a numbered hologram security sticker in a Mylar with a clear backing board and a certificate.

Each comic is limited to 50 copies and will come with an individually numbered certificate of authenticity.

40 books will be raw, and 10 books will be CGC 9.8's. The 1st 10 Certificates will be CGC 9.8's.
(W) Paul Allor
(A) Seth Adams
The first in an exciting, genre-bending series of Goth one-shots from critically-acclaimed writer Paul Allor and exciting newcomer Seth Adams! When a young Visigoth warrior named Dolphus finds himself spurned by his lover, Gerda, he throws himself into battle, seeking an honorable death that never seems to come. As desperation takes hold, Gerda works to save him… preferably in the most painful way possible. It's the third-century CE, and love… love will tear them apart. For the first time.