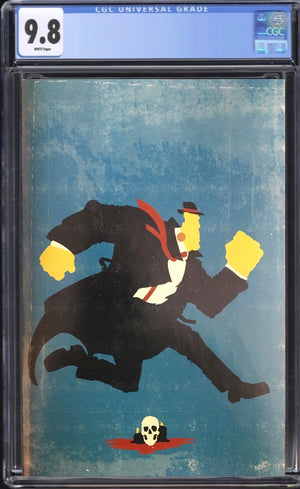 Exchange Collectibles
Hank Steiner Monster Hunter #1 Virgin CGC 9.8
Hank Steiner Monster Hunter #1 Virgin CGC 9.8

Limited to 50 Copies
Each book will be sealed with a numbered hologram security sticker in a CGC Mylar with an individually numbered certificate.
Please allow approximately 10 weeks for CGC 9.8's. With all of the shutdowns CGC is running slightly behind and could possibly be forced to temporarily shutdown. We do not fast track our submissions in order to save you money. Honestly fast track on Prescreened 9.8's doesn't save much time. Please be patient and feel free to message us for updates.
40 books will be raw, and 10 books will be CGC 9.8's. The 1st 10 Certificates will be CGC 9.8's.
(W) Scott Schmidt
(A)  Tyler Sowles
(A)  Sara Dhyne
The death of a monster would typically get swept under the rug by the human authorities, but that changes when Hank Steiner, Monster Detective shows up to investigate! The monstrous private eye investigator gets caught up in a dangerous cover up involved a local gang of Goblin thugs and Vampire floozies. The real threat, however, could spell doom for all monster-kind!