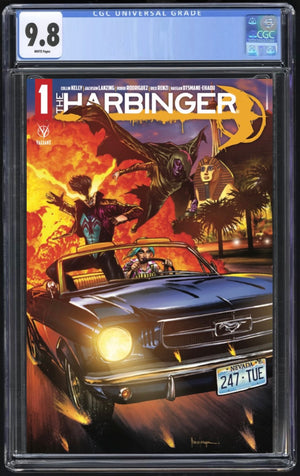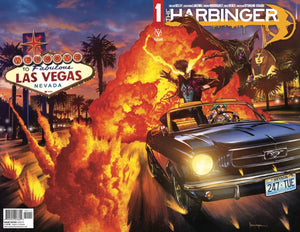 Exchange Collectibles
Harbinger 1 Mico Suayan Trade Dress CGC 9.8
Harbinger 1 Mico Suayan Trade Dress CGC 9.8
Trade Dress Limited to 700
Please allow up to 9 months for CGC 9.8's. CGC is running massively behind. We do not fast track our submissions in order to save you money. Honestly fast track on Prescreened 9.8's doesn't save much time. Please be patient and feel free to email us at ExchangeCollectables@gmail.com for updates.

(W) Jackson Lanzing, Collin Kelly
(A) Robbi Rodriguez
(CA) Mico Suayan
Can you make the world better if you can't be better?
A telepath with no memory. A city of superpowered teenagers suppressed.
Redemption. Destruction. Rebirth. A new era of HARBINGER begins here.