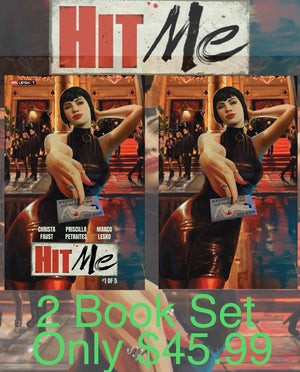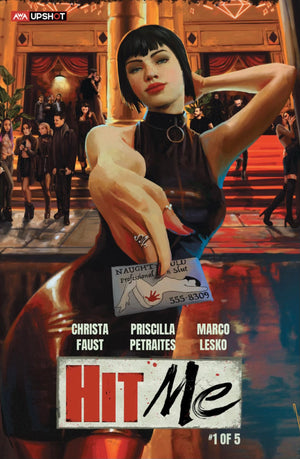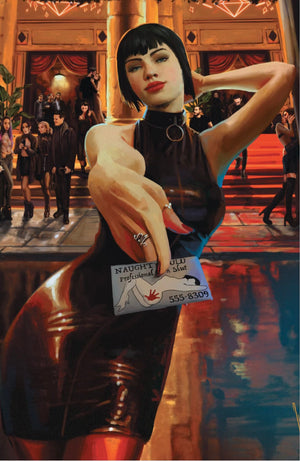 Exchange Collectibles
Hit Me #1 Ingrid Gala 2 Book Set
Hit Me #1 Ingrid Gala 2 Book Set


Trade Dress Limited to 500 Copies
Virgin Limited to 250 Copies
Trade Dress will come with Poly Mylar bag and BCW board.
Virgin will be sealed with a numbered hologram security sticker in a Mylar with a clear backing board and an individually numbered certificate.

AWA Upshot Release 03/09/22
(W) Christa Faust
(A) Priscilla Petraites, Marco Lesko
(CA Cover A) Jeff Dekal
(CA Cover B) Mike Deodato Jr.
(CA Exclusive) Ingrid Gala
A high-octane crime thriller from Christa Faust (Bad Mother, Redemption) and Priscilla Petraites (Chariot). Lulu has a very unique profession: She gets paid by the bruise. When she is witness to the execution of one of her regular clients, she escapes into the night with a briefcase filled with diamonds and a pack of killers on her trail. Navigating the dark underbelly of decaying, early-90's Atlantic City, one step ahead of her pursuers, Lulu must call upon every one of her street-born instincts and underworld connections in what will be the longest - and possibly last - night of her life