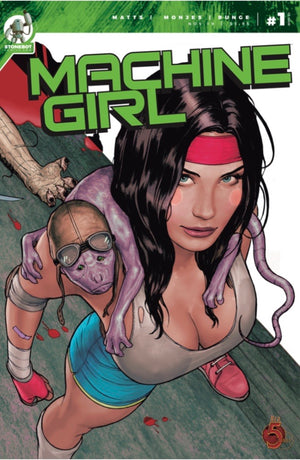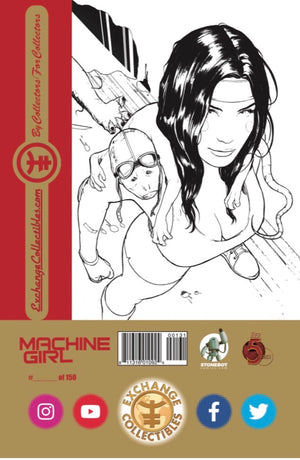 Exchange Collectibles
Machine Girl #1 Trade Dress
Machine Girl #1 Trade Dress
Limited Edition only 150 copies will be printed. Features art by Salvador Sanz and includes his original concept sketch on the back cover.

Each book will be sealed with a numbered hologram security sticker in a Mylar with a clear backing board and a certificate.
Each comic is limited to 150 copies and will come with an individually numbered certificate of authenticity.

130 books will be raw, and 20 books will be CGC 9.8's. The 1st 20 Certificates will be CGC 9.8's.
(W) Matts (A) Sergio Monjes
(CA) Sergio Monjes
In a galaxy far, far away… There is a planet full of exotic interplanetary people. All of them living together in a dangerous multicultural world. And right there in the middle there is Megan! A young human girl fighting her way up on the deadly arena of the Intergalactic Mixed Battling Arts as she searches for her origins and other beings like her while she is obsessed with a mysterious, long forgotten planet: Earth.