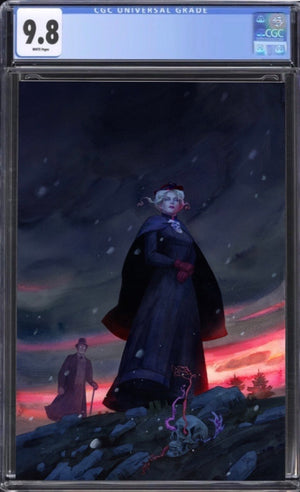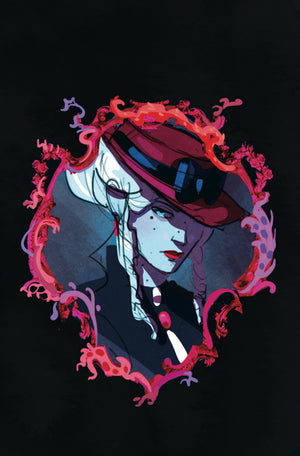 Exchange Collectibles
Mercy #1 Tessier Virgin CGC 9.8
Mercy #1 Tessier Virgin CGC 9.8
Book releases March 4th so please be patient.
Please allow approximately 10 weeks after release date on March 4th for CGC 9.8's. It's convention season and CGC is running slightly behind. We do not fast track our submissions in order to save you money. Honestly fast track on Prescreened 9.8's doesn't save much time. Please be patient and feel free to message us for updates.
Each book will be sealed with a numbered hologram security sticker in a CGC Mylar with a certificate.

This book is the the first collaboration between the UK's Kirby Comic Art and Exchange Collectibles. Features cover art by the extremely talented Clara Tessier. This is also Clara's first published comic cover  
We are also including Clara's portrait concept art on the rear cover. 
Limited to 500 copies and will come with an individually numbered certificate of authenticity sealed with a security hologram sticker in a mylar with a clear backing board.
450 books will be raw, and 50 books will be CGC 9.8's. The 1st 50 Certificates will be CGC 9.8's. The next 450 Certificates will be raw single books.
(W) Mirka Andolfo
(A) Mirka Andolfo
(CA) Clara Tessier
The forthcoming horror miniseries MERCY from Unnatural creator Mirka Andolfo will launch March 4th 2020 from Image Comics.

Mirka Andolfo's Mercy begins when the placid mining village of Woodsburgh is disturbed by a series of brutal murders, sending the settlement into turmoil. As the first snow covers the chaos in a white blanket, a mysterious woman in black arrives, eliciting a totally different kind of unrest. But who is Lady Hellaine, really? And what's her secret agenda?