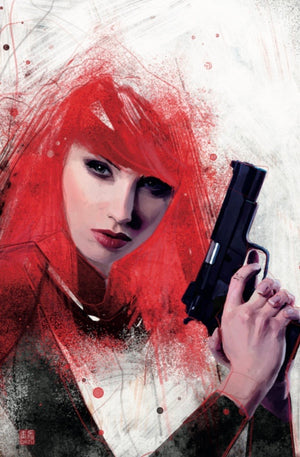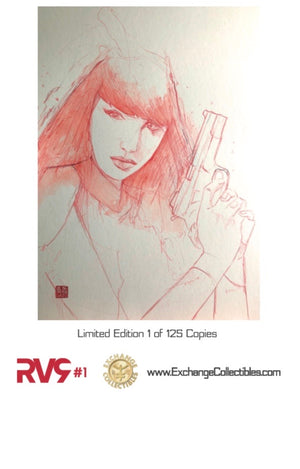 Exchange Collectibles
RV9 #1 Zu Orzu Virgin
RV9 #1 Zu Orzu Virgin

Limited Edition only 125 copies will be printed. Features art by Zu Orzu and includes her original concept sketch on the back cover.
Each book will be sealed with a numbered hologram security sticker in a Mylar with a clear backing board and a certificate.
Each comic is limited to 125 copies and will come with an individually numbered certificate of authenticity.
105 books will be raw, and 20 books will be CGC 9.8's. The 1st 20 Certificates will be CGC 9.8's.
(W) Ben Goldsmith (A) Travis Mercer
(CA) Zu Orzu
Former assassin Velveteen is on the run from the Order of the 9, the organization that took her from her family and forced her into a life where all she knows is secrecy, violence, and death. Now, after years of running, she is bringing the fight to them. With help from an American hacker, Jasper, and a rookie officer with an attitude, Inspector Pazzi, Velveteen will use everything she was taught by the Order of the 9 against them.