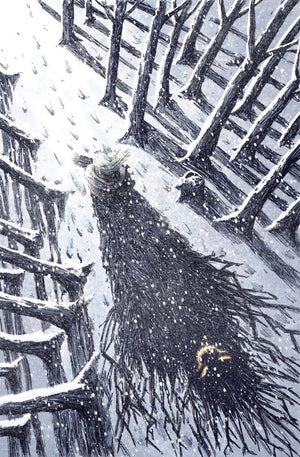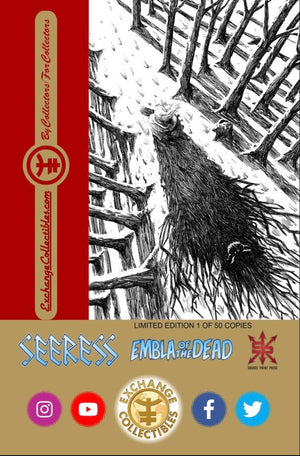 Exchange Collectibles
Seeress Embla of the Dead Virgin
Seeress Embla of the Dead Virgin
Limited To  50 Copies
Each book will be sealed with a numbered hologram security sticker in a Mylar with a clear backing board and a certificate.
Each comic is limited to 50 copies and will come with an individually numbered certificate of authenticity.
40 books will be raw, and 10 books will be CGC 9.8's. The 1st 10 Certificates will be CGC 9.8's.
(W) Kasey Pierce

(A) Jay Jacot
Embla is a Morthwyrtha worshipping her dead kin. In an attempt to reach her mother, her divine reverie is broken by a malevolent demon holding her parents captive. This rescue errand drags Embla through a hell spawn trial of spiritual combat and resurrection to save her family from unspeakable tortures.