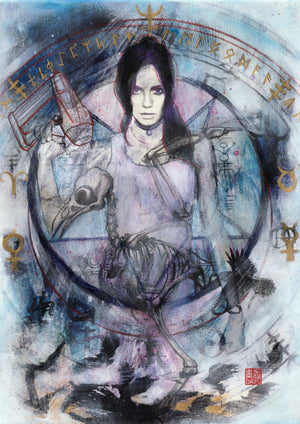 Exchange Collectibles
Shadow Service #1 Zu Orzu Metal
Shadow Service #1 Zu Orzu Metal
Zu Orzu Metal Limited to 20 Copies
Each book will be sealed with a numbered hologram security sticker in a Mylar with a clear backing board and a certificate.
Each comic is limited to 20 copies and will come with an individually numbered certificate of authenticity.

(W) Cavan Scott
(A) Corin Howell
(CA) (Exclusives Virgin) Zu Orzu
Vault Comics  08/19/20
Worried your partner is cheating? Need a missing person found? Gina Meyers is the Private Investigator for you. Sure, she's a witch who worries that her powers make her more of a monster than the crooks she's trying to catch, but it's not like London's criminal underworld is literally going to hell... is it? Spy craft meets black magic in the shadowy world of MI666.