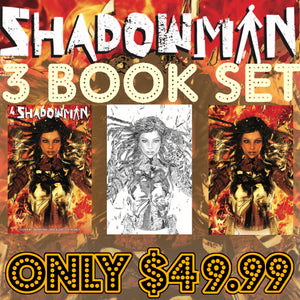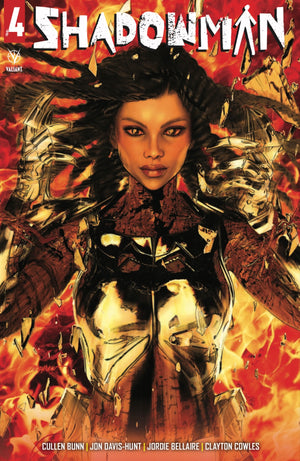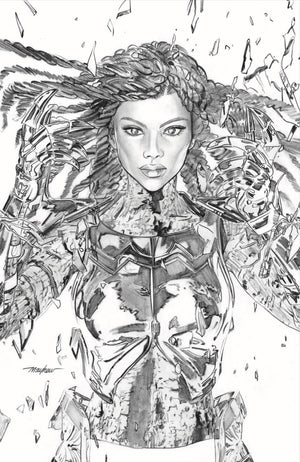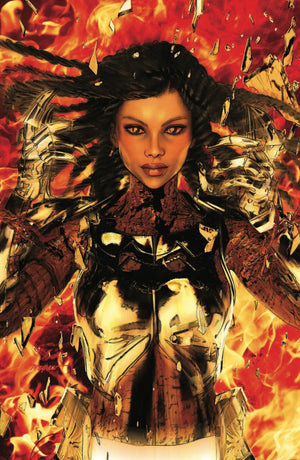 Exchange Collectibles
Shadowman 4 Mayhew Three Book Set
Shadowman 4 Mayhew Three Book Set
Trade Dress Limited to 700 Copies
Virgin Limited to 400 Copies
B&W Limited to 400 Copies
Trade Dress will come in a regular bag and board.
Virgin and B&W will be sealed with a numbered hologram security sticker in a Mylar with a clear backing board and a certificate.
Virgin and B&W are limited to 400 copies and will come with an individually numbered certificate of authenticity.
350 books will be raw, and 50 books will be CGC 9.8's. The 1st 50 Certificates will be CGC 9.8's. The next 350 Certificates will be 3 book sets.
VALIANT ENTERTAINMENT LLC Release 7/28/21
(W) Cullen Bunn
(A) Jon Davis-Hunt
(CA) Mike Mayhew
Masters of Horror Cullen Bunn and Jon Davis-Hunt bring Shadowman's descent into the darkness of London.
What's your darkest secret worth?
Danger is a drug and it's deep in the veins of mankind. Shadowman's on a quest to find the source of his hallucinations and Jack has less control than he once thought. The worst has happened...Deadside has arrived!