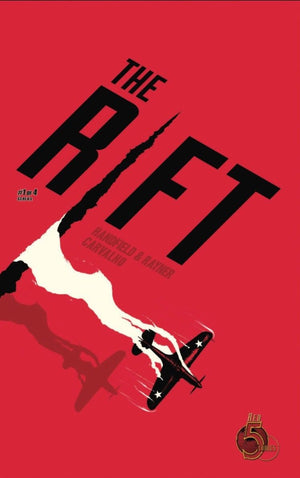 Exchange Collectibles
The Rift #1 RED 5 COMICS
The Rift #1 by Red 5 Comics
This has a super low print of under 2500
Update Rift #'s 1-6 have been optioned for a movie!!
These will be prescreened for a minimum grade of 9.6 based upon CGC grading standards.
At Exchange Collectibles we pride ourselves on our shipping methods and expertise.

Shipping only to US and Canada.

CGC graded books ship USPS Priority.

Raw books ship USPS Priority legal Flat Rate

Single raw books ship USPS First Class
Presented by Academy Award nominee Jeremy Renner, The Rift tells the story of a single mother and her son whose lives change forever after witnessing a WWII fighter pilot from 1941 crash land in present-day Kansas. They find themselves drawn into the work of Section 47, a secret government organization responsible for responding to Rifts that open in space and time.