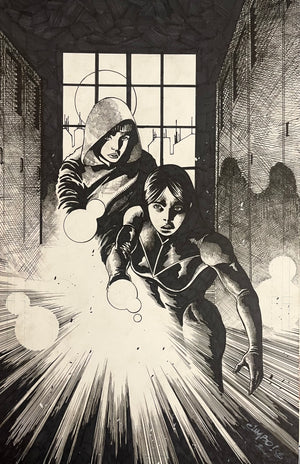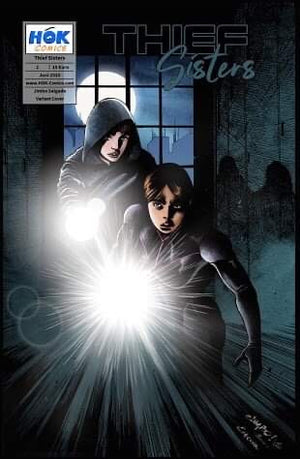 Exchange Collectibles
Thief Sisters #2 by Jimbo Salgado 2020
Thief Sisters #2 by Jimbo Salgado 2020 
Published Kickstarter cover color image for reference only. 
Rested and written by HOK (Heinz Olaf Klöppel)
HOK Comics
https://www.kickstarter.com/projects/hok/thief-sisters-2-heist-action-and-eye-candy-girl-power

11" x 17" 

Mixed Media
Pencils and Ink.
All art ships sealed in a mylar with a certificate of authenticity and security sticker.
The art is then placed inside a 12" x 18" top loader for added protection.