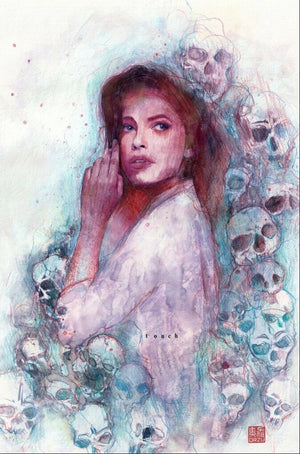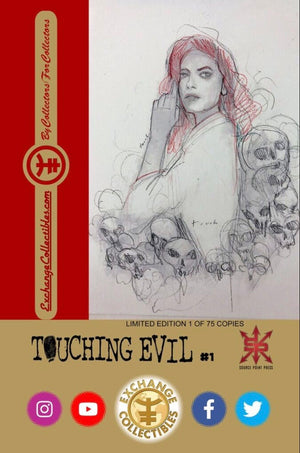 Exchange Collectibles
Touching Evil #1 Orzu Virgin
Touching Evil #1 Orzu Virgin
Limited Edition only 75 copies will be printed. Features art by Zu Orzu. Front cover features a matte cover with a gloss accent on Ada's hand. Rear cover features Zu's original concept sketch.
Each book will be sealed with a numbered hologram security sticker in a Mylar with a clear backing board and a certificate.
Each comic is limited to 75 copies and will come with an individually numbered certificate of authenticity.
55 books will be raw, and 20 books will be CGC 9.8's. The 1st 20 Certificates will be CGC 9.8's.
(W) Dan Dougherty (A) Dan Dougherty
(CA) Zu Orzu
 An attorney is given a curse from a mysterious prisoner that allows her to kill anyone instantly with just a touch of her hand… but only if they're evil. Her whole life is turned upside down in an instant as she is forced to question what evil is, who she can trust, and her own sanity. Get ready to meet a hero unlike anyone you've ever seen, and forgive her if she doesn't shake hands.