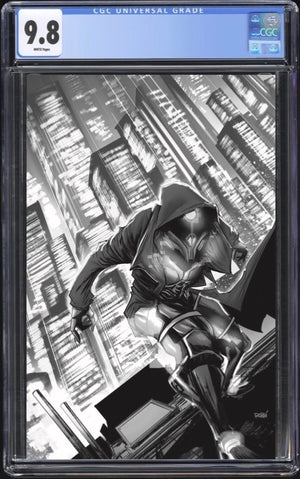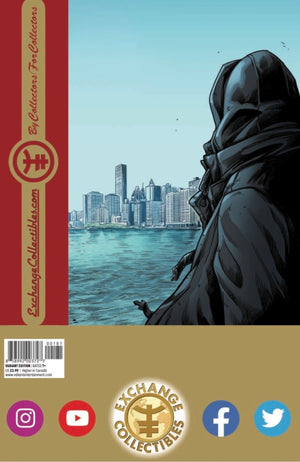 Exchange Collectibles
Visitor #1 Rodriguez B&W CGC 9.8
Visitor #1 Rodriguez B&W CGC 9.8
Limited Edition only 200 copies will be printed. Features cover art by Robbi Rodriguez.

Each book will be sealed with a numbered hologram security sticker in a CGC Mylar with a certificate.
Please allow approximately 10 weeks for CGC 9.8's. It's convention season and CGC is running slightly behind. We do not fast track our submissions in order to save you money. Honestly fast track on Prescreened 9.8's doesn't save much time. Please be patient and feel free to message us for updates.
Each comic is limited to 200 copies and will come with an individually numbered certificate of authenticity.
150 books will be raw, and 50 books will be CGC 9.8's. The 1st 50 Certificates will be CGC 9.8's. The next 150 Certificates will be 3 book sets.
(W) Paul Levitz
(A) MJ Kim
(CA) Robbi Rodriguez 


Unstoppable. Untraceable. Unkillable. This is how he changes the world… Who is the Visitor? Why are the leaders of the world terrified of him? And will they live long enough to find out?