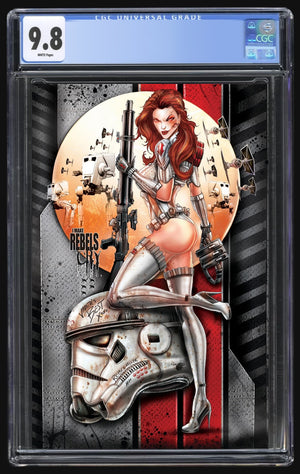 Exchange Collectibles
White Widow May the 4th Storm Trooper Metal CGC 9.8
White Widow May the 4th Storm Trooper Metal CGC 9.8

Stunning metal cover that needs to be seen in person to truly appreciate it.
Beautiful art by Jamie Tyndall
Please allow approximately 10 weeks for CGC 9.8's. With all of the shutdowns CGC is running slightly behind and could possibly be forced to temporarily shutdown. We do not fast track our submissions in order to save you money. Honestly fast track on Prescreened 9.8's doesn't save much time. Please be patient and feel free to message us for updates.