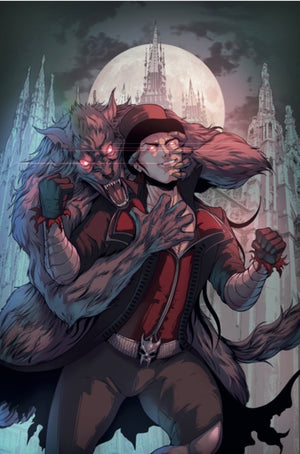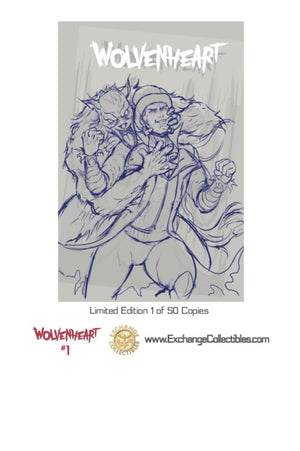 Exchange Collectibles
Wolvenheart #1 Virgin
Wolvenheart #1 Virgin
Limited Edition only 50 copies will be printed. Features art by Alejandro Giraldo and includes his original concept sketch on the back cover.
Each book will be sealed with a numbered hologram security sticker in a Mylar with a clear backing board and a certificate.

Each comic is limited to 50 copies and will come with an individually numbered certificate of authenticity.

40 books will be raw, and 10 books will be CGC 9.8's. The 1st 10 Certificates will be CGC 9.8's.

(W) Mark London (A/CA) Alejandro Giraldo

Led by the legendary professor Van Helsing, Wolvenheart is an organization dedicated to monitoring anomalies in the space-time continuum. After the group is infiltrated and decimated by a cabal of history's most infamous villains, led by the most notorious serial killer of the 16th century, Elizabeth Bathory, Sterling Cross, the organization's most prolific monster slayer, winds up trapped in an alternate reality where his only choice is to fight his way through time and change the course of history! For fans of Doctor Who, Castlevania, Penny Dreadful, and League of Extraordinary Gentlemen.